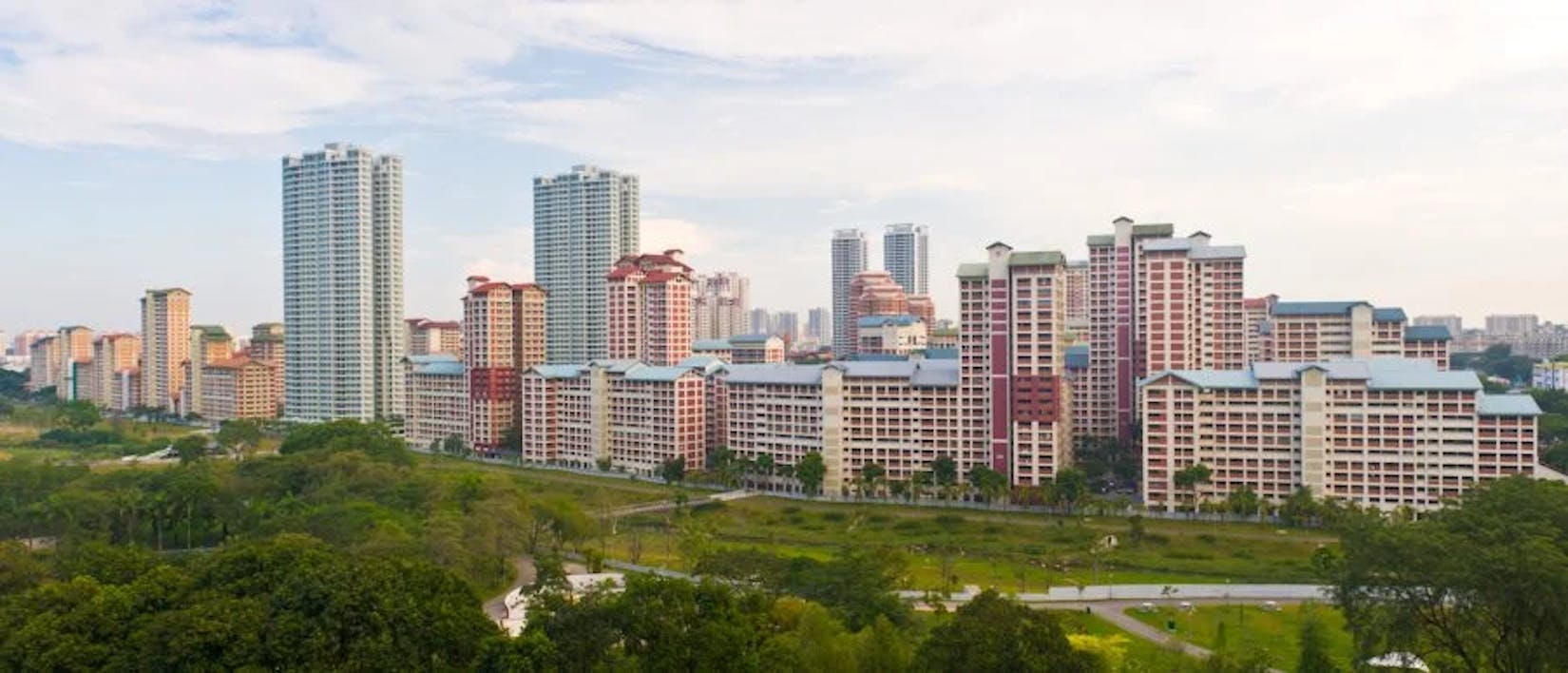 Welcome to
Bishan HDB Estate
Located in the central part of Singapore, one of the most desirable places to live in is home to 63,200 HDB residents which was previously a cemetery. Bishan is more than just expensive resale flats and tuition centres, there are hidden gems and unique places worth checking out.
Bishan New Town consists of four neighbourhoods - Bishan East, Bishan North, Shunfu and Sin Ming Garden. The first estate to have open roof terrace flats. Now, Bishan is a well connected estate with Bishan MRT station that connects to both the North-South line and Circle line.
Search HDB listings in Bishan
Explore streets in Bishan
---
Featured HDB projects in Bishan
---
HDB flats for Sale in Bishan
See all
---
HDB flats for Rent in Bishan
See all
---
What makes Bishan HDB Resale flats perform so well?
While overall HDB resale prices in Singapore has overseen a lacklustre performance in the past five years, there've been a handful of HDB towns that shone. One of them is Bishan new town, which was built in the 1980s and includes flats in the neighbourhoods of Sin Ming and Shunfu. Zooming in on flats built…
Jun 12, 2018 · 7 min read · by Elizabeth Tan
#HDB#HDB Resale#Home & Living#Property News#Bishan#hdb#HDB resale#HDB resale value#resale flats#Shunfu#Sin Ming
3 buildings Singaporeans think will affect property value
Sometimes, Singaporeans have funny ideas when it comes to property value. Just ask around – you'll find at least two or three people who will explain how the neighbour's German Shepherd caused their property price to fall. Here are a couple of gems:     We think columbariums can lower property value Back in December 2014, the…
Jul 08, 2018 · 5 min read · by Ryan Ong
#Home & Living#Property News#Bishan#Fernvale#fernvalelea#hdb#homeowner#property#property value#Sengkang#values
Where to find executive maisonettes in Singapore
(Header image credit: Life Art Reno Design) Are you tired of living in spaces so cramped, you've memorised the pattern of veins on your sibling's eyeballs? Do you long to rush to the toilet in the morning, and not have to wait 20 minutes while someone puts on their makeup? (Cover image credits) Then you…
Jul 12, 2017 · 7 min read · by Ryan Ong
#HDB#HDB Stories & Insights#Home & Living#Property News#Bedok#Bishan#Bukit Batok#Clementi#executive maisonettes#hdb#HDB flats#singapore
---
---
Shortlist folder is empty
Search for listings to shortlist