Your New Launch expert in East Region
Mark Chee
R051972G | L3010738A

---
15 New Launch projects in this Region
Load 6 more projects
---
New Launches and amenities in East Region
---
Transaction history for East Region
Last 6 months
Avg. price (psf)
Last 1 year
Avg. price (psf)
Project

Date

Block

Unit

Area

Transacted Price

Psf

Urban Treasures

19/07/2022

205

#02 - xx

1,012 sqft
94 sqm
S$2 M

$1,973 psf

Urban Treasures

19/07/2022

207

#12 - xx

646 sqft
60 sqm
S$1.36 M

$2,107 psf

Urban Treasures

18/07/2022

205

#03 - xx

1,012 sqft
94 sqm
S$1.98 M

$1,959 psf

Urban Treasures

16/07/2022

205

#11 - xx

646 sqft
60 sqm
S$1.37 M

$2,117 psf

Baywind Residences

16/07/2022

95

#05 - xx

1,065 sqft
99 sqm
S$2.23 M

$2,096 psf

Parc Komo

12/07/2022

961

#04 - xx

721 sqft
67 sqm
S$1.17 M

$1,623 psf

M Suites

12/07/2022

65

#02 - xx

1,022 sqft
95 sqm
S$1.73 M

$1,690 psf

Infini at East Coast

10/07/2022

363

#04 - xx

1,066 sqft
99 sqm
S$2.24 M

$2,100 psf

Pasir Ris 8

07/07/2022

20

#10 - xx

1,022 sqft
95 sqm
S$1.92 M

$1,881 psf

Urban Treasures

04/07/2022

205

#05 - xx

646 sqft
60 sqm
S$1.33 M

$2,057 psf

Residence Twenty-Two

04/07/2022

246

#02 - xx

1,216 sqft
113 sqm
S$2.33 M

$1,915 psf

Baywind Residences

02/07/2022

95

#02 - xx

1,313 sqft
122 sqm
S$2.63 M

$2,000 psf

Urban Treasures

28/06/2022

205

#12 - xx

646 sqft
60 sqm
S$1.37 M

$2,127 psf

Baywind Residences

27/06/2022

95

#04 - xx

1,270 sqft
118 sqm
S$2.57 M

$2,022 psf

Parc Komo

27/06/2022

969

#01 - xx

980 sqft
91 sqm
S$1.74 M

$1,779 psf

Baywind Residences

26/06/2022

95

#05 - xx

1,270 sqft
118 sqm
S$2.57 M

$2,022 psf

Rymden 77

23/06/2022

77

#03 - xx

904 sqft
84 sqm
S$1.63 M

$1,805 psf

Urban Treasures

22/06/2022

205

#04 - xx

1,012 sqft
94 sqm
S$1.99 M

$1,967 psf

Pasir Ris 8

21/06/2022

14

#06 - xx

721 sqft
67 sqm
S$1.48 M

$2,054 psf

Rymden 77

21/06/2022

77

#02 - xx

904 sqft
84 sqm
S$1.62 M

$1,794 psf

---
Price trends for East Region
Over the previous 6 months (Feb 2022 - Jul 2022), the average sale price of a unit in East Region has increased by 2.69% to S$1,301,201.
---
Compare New Launch Condos in East Region of Singapore
Select projects to compare
Former Vicenta Lodge

Tenet

Sceneca Residence / Sceneca Square

Urban Treasures

Rymden 77

Residence Twenty-Two

Tanah Merah Kechil Link · D16

Lorong H Telok Kurau · D15

618 units · 20% of units sold

265 units · 20% of units sold

237 units · 78% of units sold

31 units · 84% of units sold

22 units · 95% of units sold
Data is sourced from URA, Realis and 99.co
---
---
Nearby Region with New Launches
---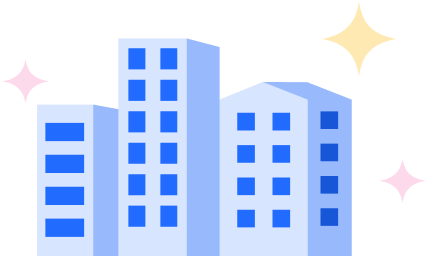 More about this region
Interested in finding the best new launch project for you in Singapore? Browse the latest new project launches in the Eastern region of Singapore on 99.co, with information on the project details, balance units, unit layout and floor plans for the new project just a click away. Narrow down your search with our user-friendly map search and sort by the expected project TOP date to find the project that is most suited to your needs. Browse the popular projects in the Eastern region of Singapore, such as Former Vicenta Lodge, Tenet, Sceneca Residence / Sceneca Square, Urban Treasures, Rymden 77. Enquire on the projects directly with our 99 featured agents, who are specially equipped with all the knowledge and expertise required to guide you on all the things you need to know about the project you are interested in.
The East of Singapore is a largely residential area, with a 20km beach, amazing cycling paths and glorious food eateries as the highlights of the area. It consists of the following planning areas: Bedok, Changi, Paya Lebar, Pasir Ris, Katong, Joo Chiat and Tampines. With the rise of international schools in the East of Singapore, namely United World College of South East Asia (UWCSEA), Canadian International School, Overseas Family School, One World International School, Rosemount International School and NPS International School, there has been an increase in the expat community in this coastal region, making it more attractive to expats looking to live and work in Singapore. Upcoming developments by the Urban Redevelopment Authority (URA) focused on improving accessibility to and from the region include the Thomson-East Coast Line (TEL) which will be completed by 2024. In addition, 5 new MRT stations on the Cross Island Line (CRL) will be built in the East by 2029, including an interchange with the East-West Line at Pasir Ris. The URA also plans to build more csocial and community facilities near homes to support a healthy and enjoyable lifestyle. New polyclinics in Eunos and Tampines North, new nursing homes in Tampines and Pasir Ris and a new integrated mixed-use development in Pasir Ris Town Centre will give residents improved access to necessary everyday amenities. The demand and interest for properties in the East of Singapore is sure to rise and 99.co is here to help make your new condo search a simple and easy one with the latest new project launches in the Eastern Region of Singapore all available on 99.co.
---
About undefined
List of Schools in the East Region of Singapore
Anglican High School
Angsana Primary School
Bedok Green Primary School
Bedok Green Secondary School
Bedok South Secondary School
List of Shopping Malls in the East Region of Singapore
Bedok Mall
Bedok Point
Bedok Shopping Complex
Century Square
Changi City Point
---
Your New Launch expert in East Region
Free 1 to 1 consultation to suit your needs
Expert advice on the best projects
More information about this area
Mark Chee
R051972G | L3010738A
Get in touch for a free East Region New Launch consultation and let me help you find the right project for you.

---
Disclaimer
The information on this page contains the latest available details about the group of condos within the East Region of Singapore which is a mix of information generated by the 99.co team and facts obtained from official developer sources. This includes, and is not limited to, the official developer brochure, to bring you the most accurate information to help with your choice of condo.

If any of the information is inaccurate, please contact us and we will amend the details as soon as possible. If you have any queries, compliments, or feedback on how we can learn to serve you better, please also feel free to reach out to us. We're listening!

Please read our full terms and conditions on 99.co's website or learn more about 99 Group.
---
Shortlist folder is empty
Search for listings to shortlist