New Launch Projects in the North-East Region of Singapore
Your New Launch expert in North-East Region
Maria Heng
R026860J | L3002382K

---
15 New Launch projects in this Region
Load 6 more projects
---
New Launches and amenities in North-East Region
---
Transaction history for North-East Region
Last 6 months
Avg. price (psf)
Last 1 year
Avg. price (psf)
Project

Date

Block

Unit

Area

Transacted Price

Psf

The Gazania

24/07/2022

7

#04 - xx

1,260 sqft
117 sqm
S$2.91 M

$2,307 psf

The Florence Residences

24/07/2022

97

#18 - xx

764 sqft
71 sqm
S$1.31 M

$1,719 psf

The Gazania

22/07/2022

9

#02 - xx

1,055 sqft
98 sqm
S$2.36 M

$2,235 psf

The Florence Residences

21/07/2022

97

#18 - xx

603 sqft
56 sqm
S$1.04 M

$1,731 psf

The Gazania

18/07/2022

5

#04 - xx

915 sqft
85 sqm
S$2.12 M

$2,313 psf

Parkwood Residences

16/07/2022

208

#05 - xx

1,044 sqft
97 sqm
S$1.58 M

$1,514 psf

The Florence Residences

16/07/2022

97

#16 - xx

635 sqft
59 sqm
S$1.22 M

$1,918 psf

The Florence Residences

15/07/2022

81

#17 - xx

528 sqft
49 sqm
S$1.11 M

$2,104 psf

The Gazania

13/07/2022

9

#04 - xx

1,055 sqft
98 sqm
S$2.38 M

$2,253 psf

The Gazania

11/07/2022

11

#03 - xx

700 sqft
65 sqm
S$1.49 M

$2,130 psf

The Florence Residences

10/07/2022

97

#18 - xx

603 sqft
56 sqm
S$1.04 M

$1,731 psf

The Gazania

09/07/2022

11

#02 - xx

990 sqft
92 sqm
S$2.07 M

$2,087 psf

The Gazania

08/07/2022

7

#02 - xx

958 sqft
89 sqm
S$2.13 M

$2,224 psf

Riverfront Residences

08/07/2022

41

#07 - xx

463 sqft
43 sqm
S$725,000

$1,566 psf

The Florence Residences

08/07/2022

91

#06 - xx

1,012 sqft
94 sqm
S$1.67 M

$1,650 psf

The Gazania

07/07/2022

17

#04 - xx

850 sqft
79 sqm
S$1.86 M

$2,185 psf

The Gazania

06/07/2022

5

#03 - xx

441 sqft
41 sqm
S$1.04 M

$2,351 psf

Parkwood Collection

06/07/2022

xx

-

4,508 sqft
419 sqm
S$3.59 M

$796 psf

The Gazania

02/07/2022

17

#02 - xx

463 sqft
43 sqm
S$1.18 M

$2,555 psf

The Florence Residences

02/07/2022

93

#15 - xx

1,098 sqft
102 sqm
S$1.85 M

$1,681 psf

---
Price trends for North-East Region
Over the previous 6 months (Feb 2022 - Jul 2022), the average sale price of a unit in North-East Region has increased by 9.57% to S$1,428,327.
---
Compare New Launch Condos in North-East Region of Singapore
Select projects to compare
Lentor Modern

Lentor Hills Residences

AMO Residence

The Gazania

The Florence Residences

Sengkang Grand Residences

1 BR, 2 BR, 3 BR, 4 BR, 5 BR

1 BR, 2 BR, 3 BR, 4 BR, 5 BR

605 units · 20% of units sold

595 units · 20% of units sold

372 units · 20% of units sold

250 units · 46% of units sold

1410 units · 98% of units sold

680 units · 100% of units sold
Data is sourced from URA, Realis and 99.co
---
About North-East Region of Singapore
---
Nearby Region with New Launches
---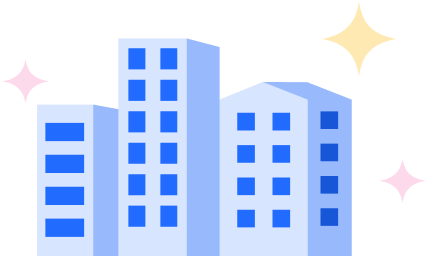 More about this region
Searching for the best new launch project for you in Singapore? Browse the latest new project launches in the north-east region of Singapore on 99.co, with information on the project details, balance units, unit layout and floor plans for the new project just a click away. Narrow down your search with our user-friendly map search and sort by the expected project TOP date to find the project that is most suited to your needs. Browse the popular projects in the north of Singapore, such as Lentor Modern, Lentor Hills Residences, Pollen Collection, Lor Chuan, AMO Residence. Enquire on the projects directly with our 99 featured agents, who are specially equipped with all the knowledge and expertise required to guide you on all the things you need to know about the project you are interested in.
The North-East Region of Singapore is a ever-growing region of Singapore, consisting of the following areas: Ang Mo Kio, Serangoon, Kovan, Hougang, Sengkang and Punggol. These towns have been heavily featured in the development plans of the Urban Redevelopment Authority (URA), with goals of making the North-East Region a familiar heartland space. The most exciting of these is arguably the construction of the Cross Island Line (CRL) that will give residents of Sengkang and Hougang faster commutes across the island for work, play and living. With the CRL, residents in Sergangoon North would be able to travel to Pasir Ris in 20mins, saving approximately 30mins of their time. With many initiatives in recent years resulting in an explosion of public and private residential projects springing up all around the North-East Region, and future plans centered around making the region even more attractive to families and property-buyers, it is no wonder that many are flocking to this fast developing region for both residential and investment opportunities. Let us make your new condo search a simple and easy one with the latest new project launches in the North-East of Singapore all available on 99.co.
---
About undefined
List of Schools in the North-East Region of Singapore
Anchor Green Primary School
Anderson Primary School
Anderson Secondary School
Anderson Serangoon Junior College
Ang Mo Kio Primary School
List of Shopping Malls in the North-East Region of Singapore
AMK Hub
Broadway Plaza
Compass One
Compass Point
Djitsun Mall
---
Your New Launch expert in North-East Region
Free 1 to 1 consultation to suit your needs
Expert advice on the best projects
More information about this area
Maria Heng
R026860J | L3002382K
Get in touch for a free North-East Region New Launch consultation and let me help you find the right project for you.

---
Disclaimer
The information on this page contains the latest available details about the group of condos within the North-East Region of Singapore which is a mix of information generated by the 99.co team and facts obtained from official developer sources. This includes, and is not limited to, the official developer brochure, to bring you the most accurate information to help with your choice of condo.

If any of the information is inaccurate, please contact us and we will amend the details as soon as possible. If you have any queries, compliments, or feedback on how we can learn to serve you better, please also feel free to reach out to us. We're listening!

Please read our full terms and conditions on 99.co's website or learn more about 99 Group.
---
Shortlist folder is empty
Search for listings to shortlist