Your New Launch expert in West Region
Ming Yao Lin
R060637I | L3008022J

---
13 New Launch projects in this Region
Load 6 more projects
---
New Launches and amenities in West Region
---
Transaction history for West Region
Last 6 months
Avg. price (psf)
Last 1 year
Avg. price (psf)
Project

Date

Block

Unit

Area

Transacted Price

Psf

Ki Residences At Brookvale

24/07/2022

6

#11 - xx

979 sqft
91 sqm
S$2.19 M

$2,242 psf

Ki Residences At Brookvale

24/07/2022

6

#12 - xx

1,313 sqft
122 sqm
S$2.54 M

$1,931 psf

Ki Residences At Brookvale

23/07/2022

2

#08 - xx

936 sqft
87 sqm
S$1.96 M

$2,093 psf

Ki Residences At Brookvale

22/07/2022

6

#08 - xx

1,109 sqft
103 sqm
S$2.33 M

$2,100 psf

Phoenix Residences

22/07/2022

81

#02 - xx

721 sqft
67 sqm
S$1.19 M

$1,656 psf

Parc Clematis

22/07/2022

6A

#14 - xx

1,464 sqft
136 sqm
S$2.74 M

$1,872 psf

Parc Clematis

22/07/2022

6A

#16 - xx

1,712 sqft
159 sqm
S$3.1 M

$1,814 psf

Ki Residences At Brookvale

20/07/2022

6

#02 - xx

700 sqft
65 sqm
S$1.48 M

$2,107 psf

Ki Residences At Brookvale

20/07/2022

12

#11 - xx

979 sqft
91 sqm
S$2.05 M

$2,097 psf

Phoenix Residences

16/07/2022

85

#01 - xx

743 sqft
69 sqm
S$1.22 M

$1,637 psf

Ki Residences At Brookvale

15/07/2022

6

#07 - xx

1,109 sqft
103 sqm
S$2.32 M

$2,090 psf

Ki Residences At Brookvale

14/07/2022

12

#10 - xx

700 sqft
65 sqm
S$1.58 M

$2,261 psf

Parc Clematis

13/07/2022

6

#07 - xx

1,496 sqft
139 sqm
S$2.67 M

$1,788 psf

Parc Clematis

12/07/2022

8D

#14 - xx

689 sqft
64 sqm
S$1.43 M

$2,073 psf

Phoenix Residences

12/07/2022

81

#04 - xx

732 sqft
68 sqm
S$1.19 M

$1,631 psf

Parc Clematis

12/07/2022

6A

#13 - xx

1,464 sqft
136 sqm
S$2.73 M

$1,868 psf

Ki Residences At Brookvale

11/07/2022

6

#05 - xx

1,109 sqft
103 sqm
S$2.28 M

$2,054 psf

Ki Residences At Brookvale

10/07/2022

6

#02 - xx

1,109 sqft
103 sqm
S$2.25 M

$2,025 psf

Phoenix Residences

09/07/2022

81

#02 - xx

1,098 sqft
102 sqm
S$1.69 M

$1,543 psf

Ki Residences At Brookvale

06/07/2022

12

#02 - xx

700 sqft
65 sqm
S$1.48 M

$2,107 psf

---
Price trends for West Region
Over the previous 6 months (Feb 2022 - Jul 2022), the average sale price of a unit in West Region has increased by 25.73% to S$1,656,812.
---
Compare New Launch Condos in West Region of Singapore
Select projects to compare
Copen Grand

Former 798 & 800 Upper Bukit Timah Road

The Botany At Dairy Farm

Former Park View Mansions

Phoenix Residences

Parc Clematis

Upper Bukit Timah Road · D23

1 BR, 2 BR, 3 BR, 4 BR, 5 BR

408 units · 20% of units sold

385 units · 20% of units sold

74 units · 64% of units sold

1468 units · 96% of units sold
Data is sourced from URA, Realis and 99.co
---
---
Nearby Region with New Launches
---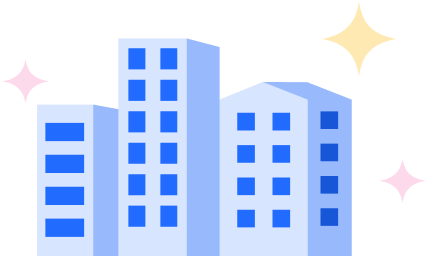 More about this region
Interested in finding the best new launch project for you in Singapore? Browse the latest new project launches in the western region of Singapore on 99.co, with information on the project details, balance units, unit layout and floor plans for the new project just a click away. Narrow down your search with our user-friendly map search and sort by the expected project TOP date to find the project that is most suited to your needs. Browse the popular projects in the western region of Singapore, such as Copen Grand, Former 798 & 800 Upper Bukit Timah Road, The Botany At Dairy Farm, Former Park View Mansions, Phoenix Residences. Enquire on the projects directly with our 99 featured agents, who are specially equipped with all the knowledge and expertise required to guide you on all the things you need to know about the project you are interested in.
The West of Singapore is Singapore's largest industrial development since independence and consists of the following planning areas: Bukit Batok, Bukit Panjang, Boon Lay, Pioneer, Choa Chu Kang, Clementi, Tuas, Jurong East and Jurong West. Tengah is the newest residential estate in Singapore. Unlike other estates, Tengah has been included in nearly every BTO launch since November 2018, showing a clear directive to have Tengah established as Singapore's newest residential estate. With plans for Tengah to be a Green (car-lite) and Sustainable (Eco-friendly water conservation and energy features) town, it will be a welcome addition to established residential estates like Jurong East, Clementi, Bukit Batok and Choa Chu Kang. For property investors and home buyers, the current development plans involving the three new employment areas, the Jurong Lake District (JLD), Jurong Innovation District (JID) and Tuas Port are sure to pique your interest. In particular the JLD will be the largest mixed-use business district outside of the city centre, making it Singapore's second CBD. With the high demand for properties located close to Singapore's current CBD, it is only a matter of time before properties near JLD will also be highly sought after, if developments and expectations play out as expected. Let us make your new condo search a simple and easy one with the latest new project launches in the Western Region of Singapore all available on 99.co.
---
About undefined
List of Schools in the West Region of Singapore
Assumption English School
Assumption Pathway School
Beacon Primary School
Boon Lay Garden Primary School
Boon Lay Secondary School
List of Shopping Malls in the West Region of Singapore
Big Box
Boon Lay Shopping Centre
Bukit Panjang Plaza
Clementi Avenue 2 Shopping Centre
Fairprice Hub
---
Your New Launch expert in West Region
Free 1 to 1 consultation to suit your needs
Expert advice on the best projects
More information about this area
Ming Yao Lin
R060637I | L3008022J
Get in touch for a free West Region New Launch consultation and let me help you find the right project for you.

---
Disclaimer
The information on this page contains the latest available details about the group of condos within the West Region of Singapore which is a mix of information generated by the 99.co team and facts obtained from official developer sources. This includes, and is not limited to, the official developer brochure, to bring you the most accurate information to help with your choice of condo.

If any of the information is inaccurate, please contact us and we will amend the details as soon as possible. If you have any queries, compliments, or feedback on how we can learn to serve you better, please also feel free to reach out to us. We're listening!

Please read our full terms and conditions on 99.co's website or learn more about 99 Group.
---
Shortlist folder is empty
Search for listings to shortlist